A rare synergy emerges when the unique lyricism of trumpeter Wim Van Hasselt is combined with the boundless creativity of percussionist Koen Plaetinck.
Inspired while recording as joint soloists with the Budapest Festival Orchestra, these former student-colleagues and soul-mates resolved to form a musical duo.
A limitless faith in each other's musical ability, an unconditional mutual respect, and a friendship of many years join to form an exceptional symbiosis with a single, unequivocal, shared conviction: authenticity, beauty and creativity must be the sole objective.
As a counterweight to the sometimes fleeting and trivial professional daily tasks, the project has one all-embracing motivation: a search for depth, and the experience of a creative process that fuses uncompromised music-making, authenticity and renewal.
In dialogue with various carefully-selected composers and visual artists, while exploring all the limits of their extensive instrumental inventory, they passionately recount their personal story.
The notes you don't play
An intense portrait about an old friendship between two fascinating musicians, about the musical notes that are not played, about musical choices and routines.
All music by ART'uur.
A SCHERMUTSELING production.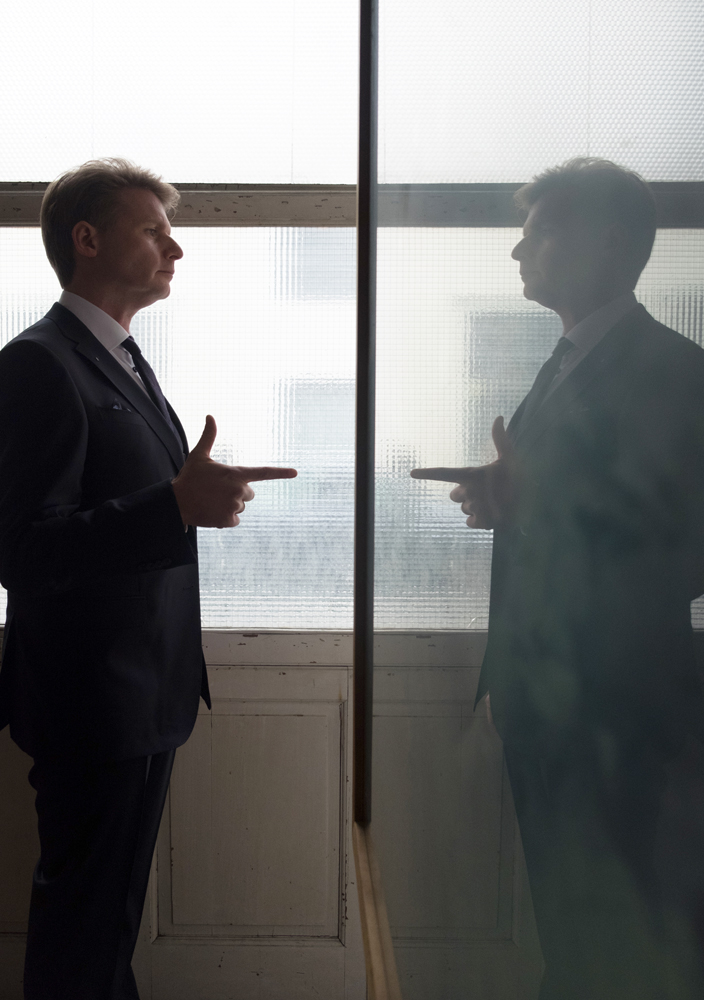 Wim Van Hasselt
Wim Van Hasselt is a Belgian musician, currently based in Switzerland, performing regularly in Europe, North and South America and Asia. He has been invited as a soloist with the Amsterdam Sinfonietta, the Sophia Philharmonic and the Budapest Festival Orchestra among others, appearing at the Concertgebouw Amsterdam, the Beethovenhalle Bonn, the Konzerthaus Berlin and the Tokyo Opera City Concert Hall.
For many years he was a member of the trumpet section of the Royal Concertgebouw Orchestra Amsterdam. Prior to this he held the same position with the Radio Symphony Orchestra Berlin, and was invited by the Berlin Philharmonic and the Lucerne Festival Orchestra. Playing under such renowned conductors as Mariss Jansons, Bernhard Haitink, Valery Gergiev, Gustavo Dudamel, Ivan Fischer, Lorin Maazel, Andris Nelsons, Nikolaus Harnoncourt, Christian Thielemann and Claudio Abbado proved to be crucial to his musical development.
Besides his solo performances he places a central focus on chamber music – most recently as a founding member of the international brass quintet Brass United, and in the duo ART'uur with percussionist Koen Plaetinck.
Wim Van Hasselt has released several albums for Channel Classics Records, which have received numerous awards, including the Prix de Salon from the Royal Concertgebouw Orchestra, as well as an Editor's Choice from the renowned Gramophone magazine, which described him as "an exceptionally fine player with all the equipment in his armoury to delight, surprise and challenge the listener at every turn". His recordings are characterized by versatility and inquisitiveness, and notable for connecting tradition and modernity, including commissions of new compositions by Wim Henderickx, Florian Magnus Maier, Daniel Wohl, Nicole Lizée, Derek Bourgeois and Markus Stockhausen, among others.
As Professor for trumpet at the University of Music Freiburg and coach at the European Union Youth Orchestra he enthusiastically transmits his passion for music to the next generation.
Wim Van Hasselt is a Yamaha Artist.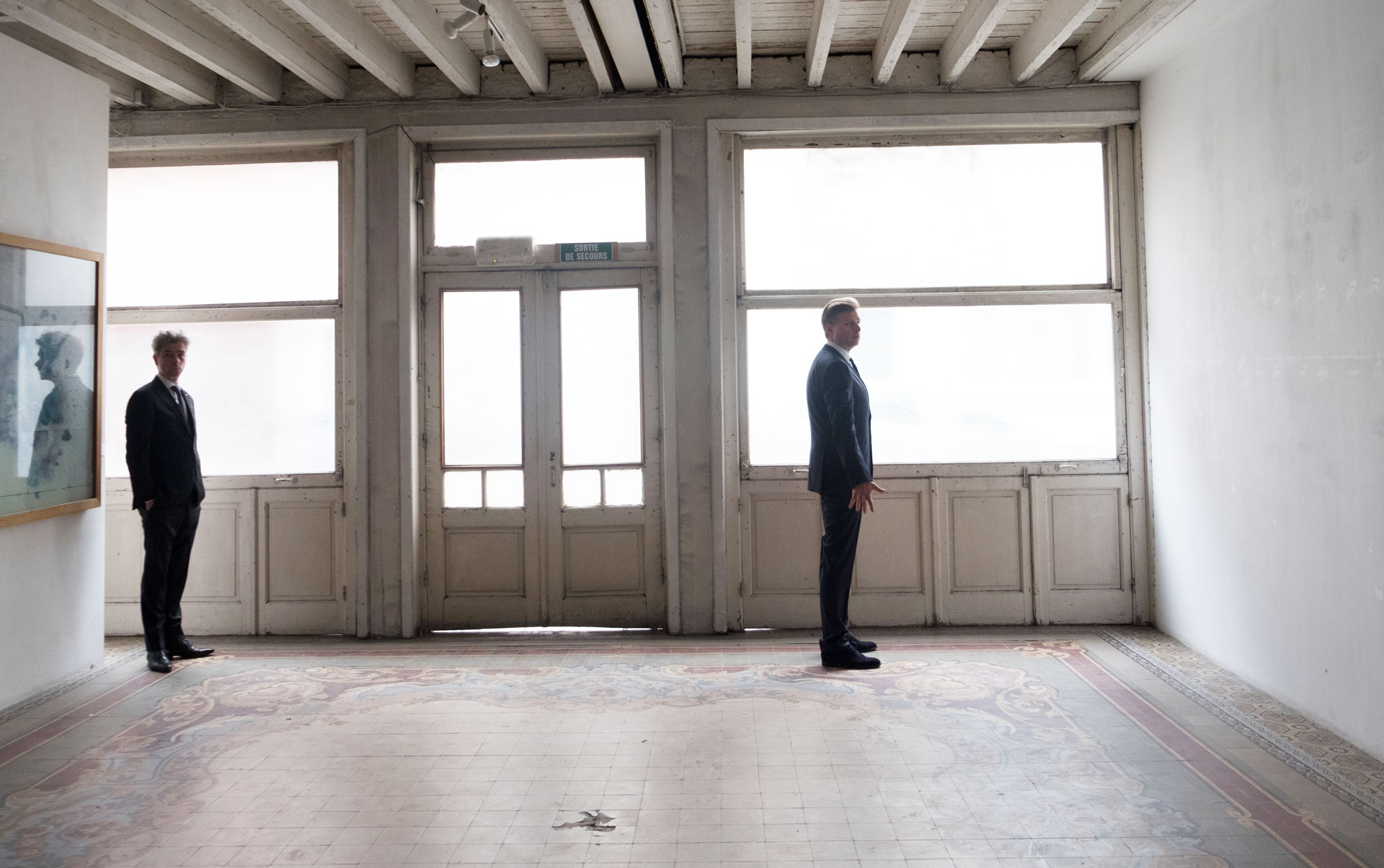 Koen Plaetinck
A musical centipede is without a doubt the best way to describe Belgian percussionist Koen Plaetinck.
After receiving his Master diploma from the Royal Conservatorium in Brussels, he continued his studies with Jan Pustjens and Gustavo Gimeno (orchestral percussion), Marinus Komst (timpani), and Keiko Abe at the Toho Gakuen School of Music in Tokyo (Marimba).
He has been a permanent member of the percussion section of the Rotterdam Philharmonic for 10 years, and performs regularly as a guest with many other orchestras, including MusicAeterna, the Royal Concertgebouworchestra, the Mahler Chamber Orchestra, the Seoul Philharmonic and the Philharmonia Orchestra.
Koen Plaetinck specialises in Historically-Informed Performance Practise on timpani in such orchestras as Anima Eterna Brugge, La petite Bande, B'Rock, Insula Orchestra, Correspondances, Orchestre des Champs Elysées, Il Gardellino and Concerto Köln.
He's appeared as a soloist with the Brussels Chamber Orchestra, Het Kamerorkest, Percussion Group Brussels, alongside Keiko Abe, and alongside Wim Van Hasselt with the Budapest Festival Orchestra.
Koen has presented recitals for Bozar, Amuz, Opera City Tokyo, Sejong Center for the Performing Arts, the Klarafestival, the Festival de Wallonie, the Bach Academy, the Percussion Festival Brussels, and the Beat It! Festival in the Bruges Concertgebouw.
In 2019 he founded the duo ART'uur together with trompet player Wim Van Hasselt. ART'uur's debut recording 'Imaginary Mirror' will be released by Channel Classics Records in 2020.
His debut solo recording, Notenbüchlein, appeared in 2011 for the Fuga Libera label.
Koen Plaetinck is a Marimba One artist.
October 2019